Other Helpful Mobile App Guides
This research guide provides a sampling of popular legal apps available to law students and practicing attorneys. Please check back regularly for new additions.
Productivity / Study Tools
LexisNexis Law School Q&A Series
You can now prepare for exams in 28 subject areas on your mobile device with the popular Q&A exam prep series. Each title can be purchased for $19.99.
Available for iPhone, iPad, iPod touch and Android devices.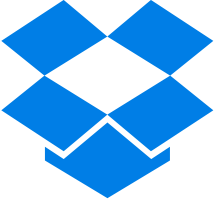 Dropbox
Dropbox allows you to easily share and access files online and on multiple computers. Create a free Dropbox account and eliminate the need to e-mail yourself documents to view on another computer.
Camera to PDF
Take a picture of text and email the PDF or save it to your Dropbox. Although app is free, a fee is required to access enhanced features. Available on the App Store for the iPhone, iPad and iPod touch.
Download our free Mendik Mobile app
For additional mobile apps that will help you stay up-to-date in your new field of law, check out our Mobile Apps tab of our Current Awareness Sources guide.
ABA Journal
Access breaking legal news from the ABA Journal on your mobile device. The ABA Journal's free app is available for iPad, iPhone, iPod Touch and Android (2.1 or above) devices.
Blooomberg BNA Law Reports
Access Bloomberg BNA Law Reports from your mobile device. The app stores up to 200 current articles per Law Report for later access. The App is free with a current subscription. Available on the App Store for iPhone, iPad and iPod touch.